This page features just a few of the many resources in Montana dealing with fossils. There are also some links to some other great resources that we like.
Baisch's Montana Dinosaur Digs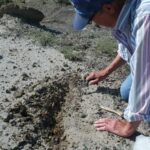 Located in Glendive Montana, this group provides day experiences in the field. Many great dinosaur specimens have been located near here. Along with your great experience in the badlands, this group lets you take home certain finds!
You are neighboring Makoshika State Park, be sure to try and visit this place too, outstanding! You are right next to the famous Yellowstone River also, if your a rock hound, you must visit this river. Gem quality moss agates can be found here.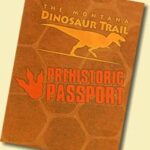 Throughout Montana, localized museums on this trail offer a variety of experiences with Montana's vast fossil resources and their local history. Try and visit all of the museums on the trail if you can.
Fort Peck Interpretive Center and Museum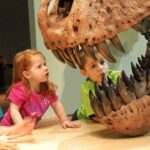 Located below the Fort Peck Dam, this museum has great exhibits and information about the area. Enjoy many local features like the massive Fort Peck Lake, and during the summer, be sure to check out the live theatre.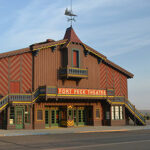 This historic live theatre puts on several productions each summer. This is one of the crown jewels of Fort Peck and Montana.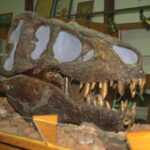 If your on your way through Jordan Montana, be sure and stop in this local museum. The first Tyrannosaurus rex was discovered near this town.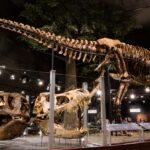 Located in Bozeman Montana, if you are in the area, this is a must for viewing Montana's dinosaur history and new discoveries.
The Black Hills Institute of Geologic Research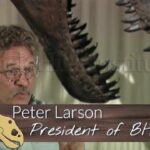 Under the guidance of Peter Larson, we cannot go without mentioning this group. They have pioneered the way for professional commercial paleontology. Be sure to check out everything they have to offer.